The HONOR Magic V2, a foldable smartphone, has been making waves in the tech world since its initial announcement. With over two months of hands-on experience, this article aims to provide an in-depth review of the device's performance, design, camera capabilities, and overall user experience. The device's unique features, such as its ultra-thin form factor and a 20:9 aspect ratio for the cover screen, set it apart in a market increasingly populated with foldable smartphones.
HONOR Magic V2 Design
One of the standout features of the HONOR Magic V2 is its remarkable design and form factor. When closed, the device is just 9.9 millimeters thick, making it noticeably slimmer than its competitors like the Galaxy Fold 5 and Pixel Fold. When unfolded, it boasts a 7.9-inch tablet screen, providing users with a larger display for more immersive experiences. The exterior screen's 20 by 9 aspect ratio is the same as most regular smartphones, offering a comfortable grip and usability.
Despite its foldable design, the HONOR Magic V2 manages to maintain flagship specs, including stereo speakers, dual 5G SIM support, and a camera setup that includes a triple-lens system. This device is also lighter than the iPhone 14 Pro Max, which is not a foldable phone, showcasing HONOR's commitment to creating a foldable that is both feature-rich and sleek.
Display Quality
The HONOR Magic V2 shines when it comes to display quality. Both the exterior and interior screens offer a refresh rate of 120Hz, making for smooth and responsive interactions. These screens also feature HONOR's super-fast 3840 Hertz PWM dimming technology, ensuring a comfortable viewing experience, especially at lower brightness levels. The device also boasts dynamic dimming and a circadian night display, catering to user comfort, particularly during late-night usage.
Compared to other foldable phones, the HONOR Magic V2 impresses with its minimal crease, providing a more enjoyable and less distracting experience when using the foldable display. Additionally, its interior screen may not be as bright as its exterior counterpart, but it still reaches a peak brightness of 2500 nits, ensuring visibility in various lighting conditions.
Performance
Under the hood, the HONOR Magic V2 houses the Snapdragon 8 Gen 2 chip, providing impressive performance and responsiveness. With 16GB of RAM and storage options ranging from 256GB to 1 terabyte, this device has the power to handle multitasking and storage demands with ease. The combination of hardware and software results in a seamless user experience, with very few instances of bugs or crashes.
Camera Capabilities
HONOR has made significant strides in camera technology, and the HONOR Magic V2 is no exception. This foldable phone features a total of five cameras, including two 16-megapixel selfie cameras on the front and inside the foldable. The device's foldable nature allows users to leverage the main rear cameras with the cover screen for better composition and preview. The camera setup includes a 50-megapixel wide camera, a 50-megapixel ultra-wide/macro camera, and a 20-megapixel telephoto lens. While the device was tested with non-final software, the camera's performance was notable. The colors appeared natural, the dynamic range was good, and the details were abundant.
One standout camera feature is the motion-sensing capture, a technology borrowed from the HONOR Magic 5 Pro. It allows the camera to intelligently capture highlights when it detects fast motion, resulting in stunning action shots. This feature is automatic, producing impressive results.
Software and User Experience
Foldable phones require software that can take full advantage of their flexible screens and additional features. The HONOR Magic V2 delivers in this regard, offering a fast and relatively bug-free user experience. Users have access to a wide array of customization options, including a unique eBook mode, which turns the screen black and white for a comfortable reading experience. Gaming on this device is also optimized, with a dedicated gaming menu that allows users to switch between balanced and game performance modes.
The foldable screen's software experience is smooth, and it even supports the HONOR stylus, providing versatility for creative tasks. App scaling options allow users to adjust how apps are displayed on the screen, optimizing the foldable's unique form factor. Multi-tasking is a breeze, with the ability to have two apps side by side and a third floating on top.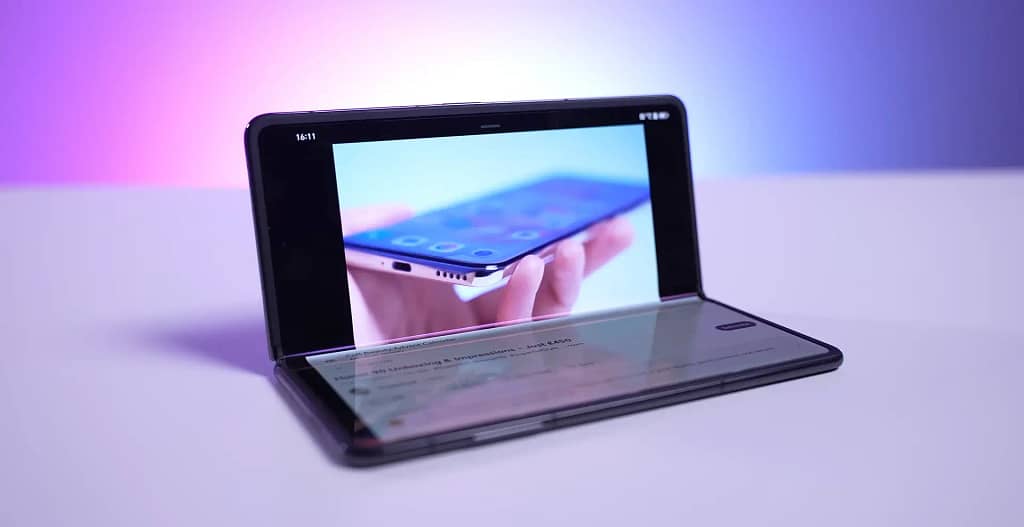 Room for Improvement
While the HONOR Magic V2 shines in many aspects, there is still room for improvement. Some software updates could further enhance the user experience. For instance, an option for a taskbar at the bottom of the screen to access favorite and recent apps could improve efficiency. Additionally, a more seamless transition of the camera user interface between the cover screen and the foldable screen would be a welcome addition.
Availability and Pricing
One of the most pressing questions is when and where the HONOR Magic V2 will be available for purchase. As of now, the device is launching in China, where it's priced at the equivalent of approximately $1250 or £1000. While these prices seem enticing, it's uncertain how they will translate to markets outside of China. There is currently no official word on its availability in Europe, the UK, or the US. However, given the device's impressive features, there's optimism that it will eventually reach global markets.
Also read: The Honor V Purse 2023: A Fusion of Fashion and Technology
The HONOR Magic V2 emerges as a compelling option in the foldable smartphone market. Its sleek design, remarkable display quality, powerful performance, and impressive camera capabilities make it a noteworthy contender. While there is room for software improvements, the overall user experience is commendable. As the device becomes more widely available, it has the potential to attract a wide audience of tech enthusiasts looking for a foldable smartphone that offers the best of both worlds. With a unique form factor and a competitive price, the HONOR Magic V2 is definitely one to watch in the world of foldable devices.