Android TV is a smart TV operating system developed by Google. It is designed to provide an interactive and connected television experience by running on compatible smart TV hardware. Android TV is a variation of the Android operating system, customized and optimized for use on larger screens, such as televisions. Android TV has become a popular choice for many households, offering access to a wide range of content and apps. However, some users have experienced performance issues and unwanted recommendations on their TVs. In this article, we will explore ways to enhance your Android TV experience by optimizing performance, removing bloatware, and eliminating spammy recommendations.
Android TV Settings
Optimizing Performance:
Android TV's performance can be improved significantly by making a few adjustments to its settings. Here are the steps to boost your TV's performance:
Enable Developer Options:
Navigate to Settings.
Go to Device Preferences and select About.
Find the Build Number and tap it multiple times until you see a message confirming that Developer Options have been enabled.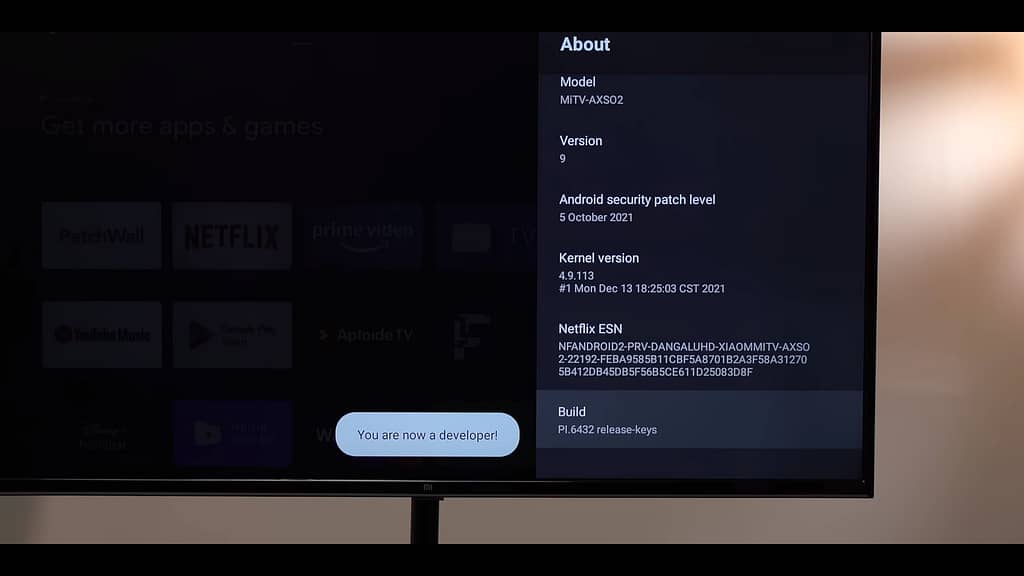 Adjust Animation Speed:
Within Developer Options, scroll down and find the Animation Speed setting.
You can turn animations off completely or set them to 0.5x for a smoother experience.
Limit Background Tasks:
Set the maximum number of open tasks in the background to a low number (e.g., 2). This ensures that only a limited number of apps use RAM, freeing up system resources.
Use GPU for 2D Rendering:
Enable the option to use the GPU for 2D rendering in Developer Options for improved responsiveness.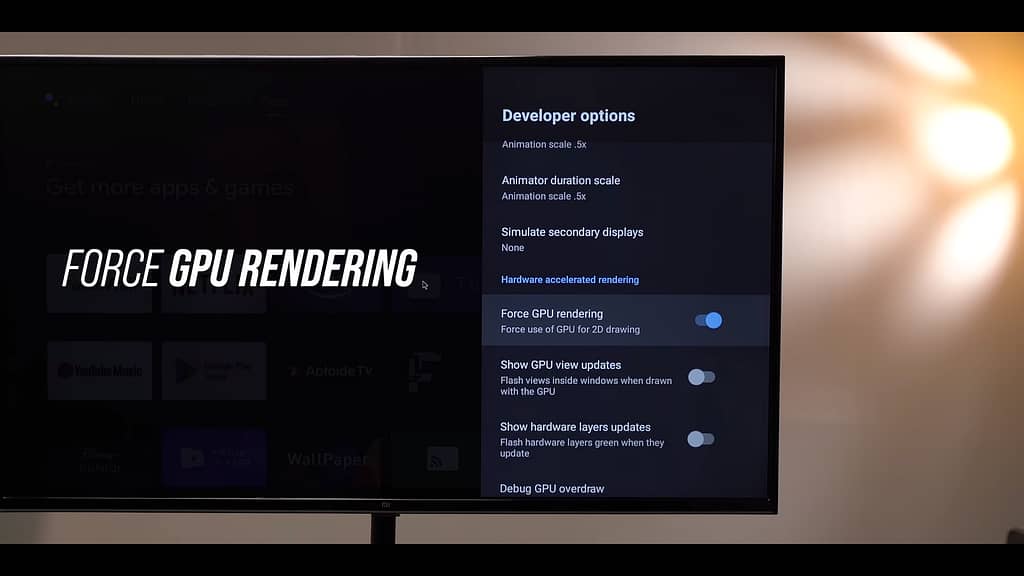 Disable Usage Diagnostics and Location Tracking:
In the settings, navigate to Usage Diagnostics and Location Tracking and turn them off. This prevents background services from consuming RAM and CPU resources.
These adjustments will make your TV feel more responsive, with faster scrolling and quicker app launches.
Removing Spammy Recommendations:
Android TV's new home screen often displays recommendations that some users find intrusive. To get rid of these recommendations, follow these steps:
For Google TV Users:
If you're using a Google TV dongle or TV, look for an app-only mode that removes recommendations.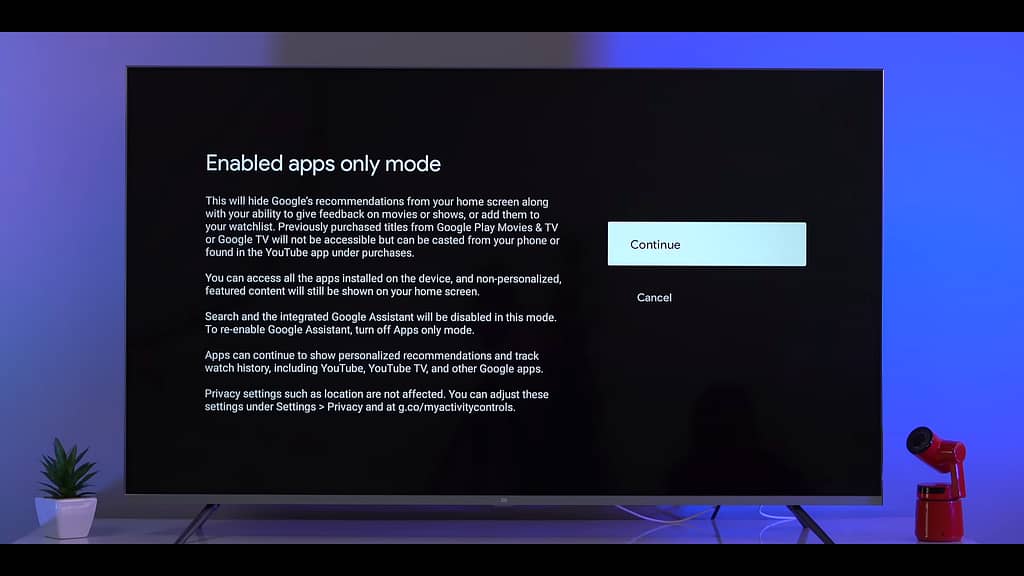 For Other Android TV Users:
Navigate to Apps and Settings.
Scroll down and tap on "Show System Apps."
Locate "Android TV Home" (the launcher) and uninstall all its updates.
Go to Play Store settings and enable "Do Not Auto-Update Apps" to prevent the launcher from being updated automatically.
Alternatively, you can replace the default launcher with a cleaner and open-source one, such as F Launcher or CF Launcher, for a more streamlined and recommendation-free experience.
Removing Bloatware:
Android TV often comes with pre-installed apps that you may never use, consuming valuable storage space. To remove bloatware from your Android TV:
Disable Apps from Settings:
Access the settings and navigate to Apps.
Select the app you want to disable and choose the "Disable" option.
Use ADB App Control:
Download and use ADB App Control to uninstall system apps from your Android TV.
Connect to your TV by entering its IP address in the app.
Select the apps you want to uninstall and proceed.
By removing unnecessary apps, you can free up storage space and improve overall system performance.
Conclusion:
By following the steps outlined in this article, you can significantly enhance your Android TV experience. Optimizing performance, removing spammy recommendations, and eliminating bloatware can make your TV more responsive and enjoyable to use. However, it's worth noting that while these improvements can address some issues, the ultimate responsibility lies with Android TV manufacturers to provide better hardware and software support for a truly exceptional viewing experience. Share your Android TV experiences in the comments and consider trying these tips to make the most of your device.